Mr. Parker Posey - I mean
Ryan Adams
- is releasing THREE ALBUMS in 2005! Here are the details:
29
produced by Ethan Johns

Jacksonville
produced by Thomas Schick
and the first one out, on April 19:
Cold Roses
by Ryan Adams and the Cardinals
DOUBLE CD produced by Thomas Schick
Ryan's
website
. I just hope he's washed his hair and had his teeth whitened this time around...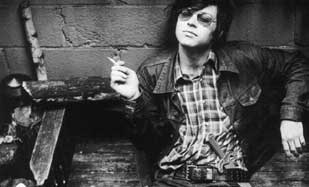 Thanks to my troll-in-the-field Jim C for alerting me!