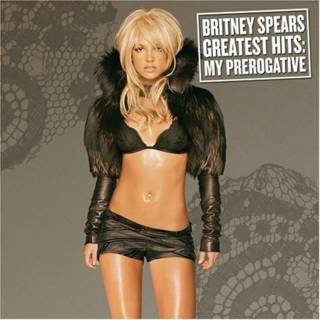 The photo above is the actual
Mrs. Federline Greatest Hits
cover. Who is managing this minge? Does her insanity extend to
every
aspect of her life and career? (
I am not even touching the irony of her covering Bobby Brown)
What's with the feathery fur and Phyllis Diller hair? Doesn't it look as if the body is not hers? She is far too sausagey to have a torso that long or legs like that. Strangely, her boobs look too small. That's a first! And please look at the shiny legs: is this actually a Barbie doll body?
Whatevah, homegirl, it don't matter. The far
superior
cover is the one created by the brilliant
PopJustice
, shown further down. That cover truly captures Titney Spears in this time, the September of her career...