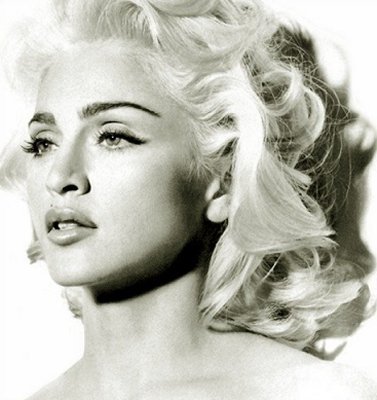 How long has it been since I had a Madonner post? A few weeks, hmmm?
A Best Truth
blog has the royal bitch's

Immaculate Collection

online for free download. If you don't own it - and what planet do you come from? - you need "Justify My Love" now. I wanna hold your hand in Rome, trolls.
Meanwhile, Madonna's new single is "Sorry"- with a remix by Pet Shop Boys that will feature vocals by Neil Tennant. Pardon my sploob! She's also on the cover of Elle this month, but I'd rawther look at these old photos.
And yes, I am still fucking sick!